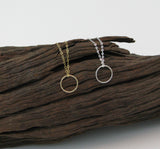 BeWishedGifts
Pregnancy Gift Baby Shower Gift for Mom to be Gift for Expecting Mom Gift
Celebrate the pregnancy of a special person with this stylish top quality handmade jewelry gift.
This circle pendant is a symbol of unity and everlasting love.
It comes gift-wrapped with a heart felt message that gets it "spot on"- making it not only a perfect but meaningful present.
It is durable and meticulously handcrafted from only the best materials.
Because we believe that good gifts should not only be beautiful & thoughtful, but that they should last and be cherished.
Materials: TOP QUALITY MATERIALS ONLY, 925 Sterling Silver, Nickel Free.